Blast off the spiritual hamster wheel with high-level intensive teaching programs crafted to give you the extraordinarily expansive life you've been chasing for way too long.
SUMMER 2017 PROGRAM w/ AUGUST RETREAT
— Alter your life in 40 days —
By the end of this intensive 40-day teaching program which combines one-on-one coaching PLUS a 10-day life-transforming Sacred Medicine Ceremony Retreat in the jungles (and on the beaches) of Costa Rica you will know who you really are, know who/what you are NOT, and have the tools to fully express yourself and live a life greater than you've ever imagined.
  LIMITED to 10 participants.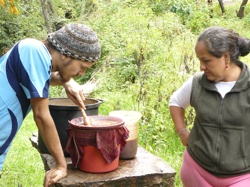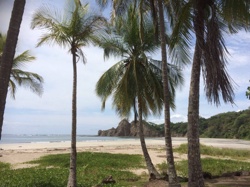 In this highly transformational program you will:
Discover the ONE thing that has been keeping you away from radical spiritual evolution
Experience genuine freedom from the "false self"
Develop an unshakeable connection and trust in your inner being
Experience a profound reunion with the natural world
Learn simple yet powerful techniques to expand your consciousness from a limited ego mindset into transpersonal awareness
Create a new life design
Benefits include:
End the repeating cycle of painful emotions and limited patterns in your life
Face anything life throws at you with ease and grace
Experience increased joy and peace, confidence and security
Experience deepened relationships and capacity to love
Enjoy renewed enthusiasm and passionate participation in life
Greater success and creativity
FOR DETAILS PLEASE CONTACT ME AT: cate@catemontana.com