How do you access the authentic self?
In straightforward terms,
 

The Heart of the Matter: Gifts in Strange Wrapping Paper

 

explains a simple but extraordinarily powerful technique called the See, Feel, Hear Challenge that enables people to easily gain entry into the storehouse of their subconscious core beliefs. In the process, it cracks the coded messages that those beliefs release in the form of disease, suffering, addictions, unhappy relationships, and victimized circumstances.
Based in the latest findings in neuroscience and neurocardiology, this book guides readers to an uncomplicated understanding of the astounding power of our emotions and how life automatically delivers experiences that trigger negative reactions that subconsciously impact us. These emotions form the foundation of core beliefs that create unhealthy attitudes and dis-ease patterns that keep us from experiencing the authentic, satisfying lives we desire.  a potent tool for positive change and transformation that you can use for the rest of your life.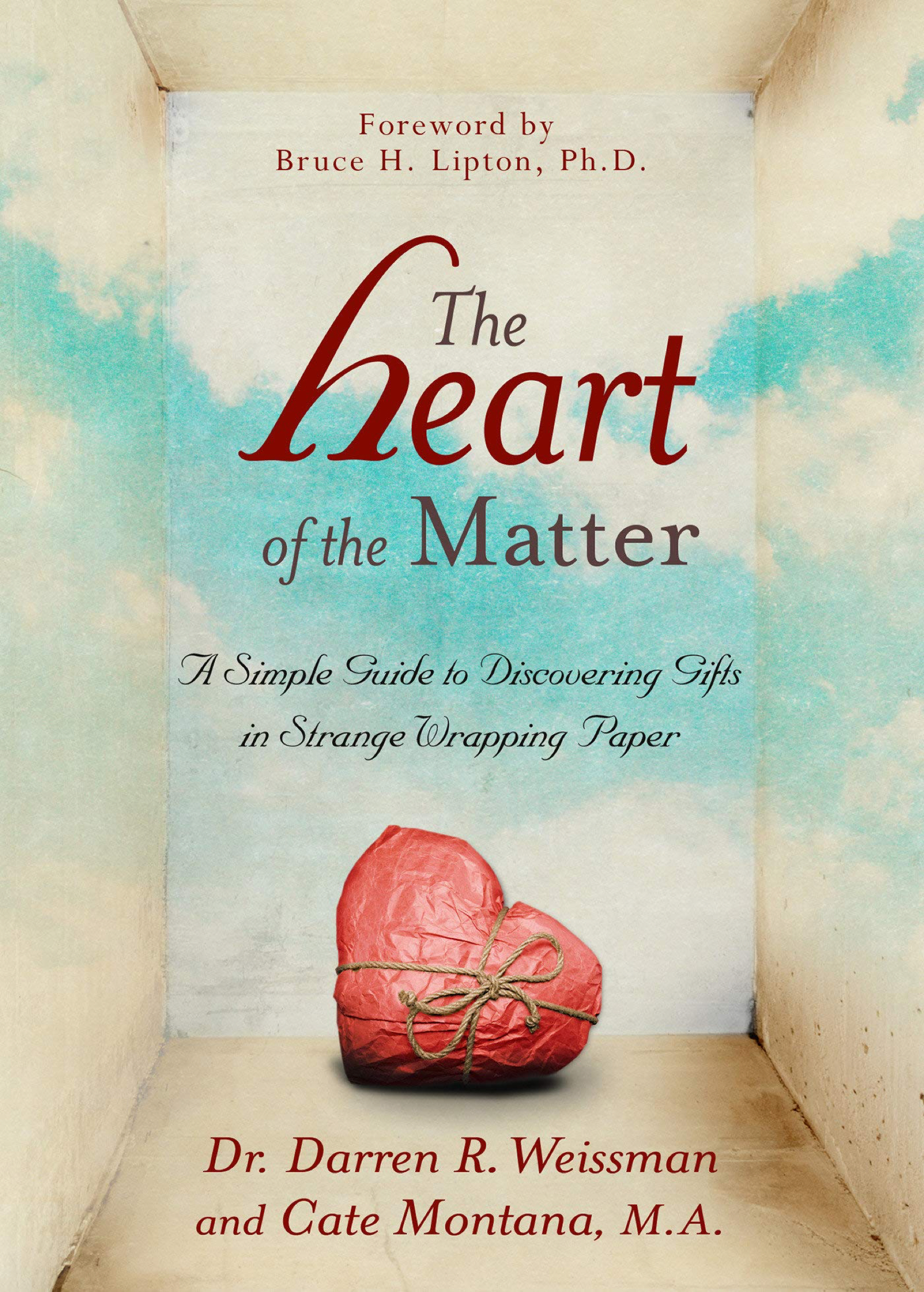 The Heart of the Matter is filled with sparkling insights and wisdom, broad avenues to deep personal understanding. Enhanced by the book's clear and practical exercises, this understanding can bring profound healing and joy into your life.
— Brian L. Weiss, M.D., author of Many Lives, Many Masters